c4 projects holder sommerlukket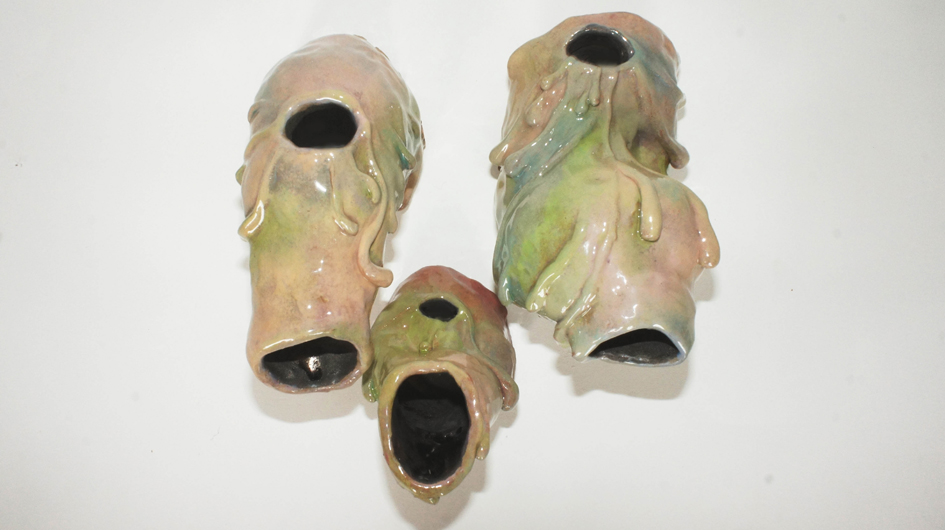 Fredag d. 18. august vender vi tilbage med udstillingen Undead Breath. Anna Samsøe laver en keramisk lydinstallation, som har et særligt fokus på psykoakustik, analog lyd og flerdimensionelle lydkilder. Over årene er mange teorier om lyd blevet kategoriseret som noget der ikke hører til i den fysisk funderede verden. Men nu er videnskaben begyndt at forske i lydens potentiale. Anna Samsøe har taget udgangspunkt i ny teori om, hvordan lyd påvirker vores krop og sind.
Udstillingen er en del af Cph Art Week.
From August 18th c4 projects will present a ceramic sound installation by Anna Samsøe focusing on psychoacoustics, analog audio and multidimensional audio sources. Many theories about sound have been categorised as something not belonging to the physical world but science has recently begun to research the potentials of sound. New theory about how sound involves our mind and bodies has been the starting point for Anna Samsøe.