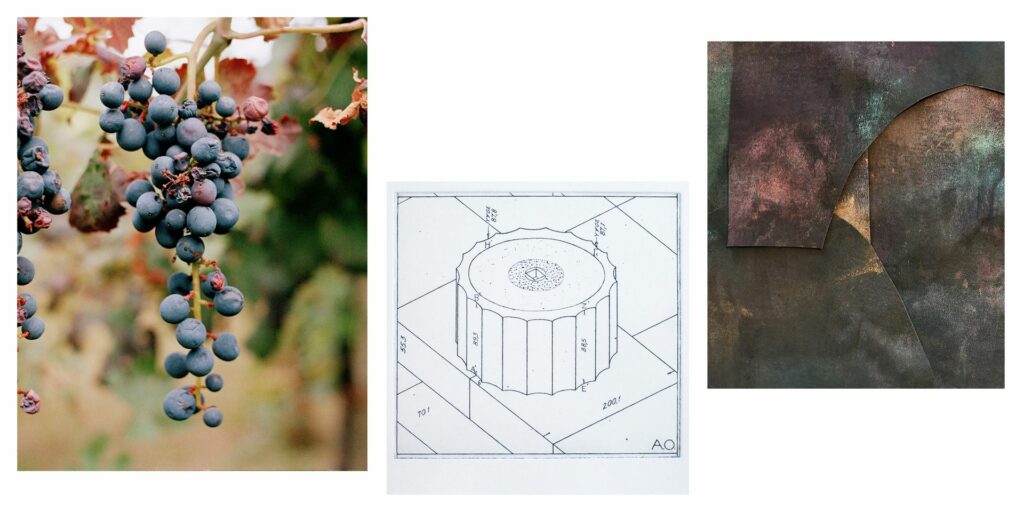 Now, beyond, after
En udstilling af Hrafnhildur Halldórsdóttir, Rebecca Krasnik og Sara Lubich
Fernisering: 28. april kl. 17-20
Finissage: 27. maj kl. 14-17
Udstillingsperiode: 28. april – 27. maj 2023
Åbningstider: Torsdag – lørdag 14.00 – 17.00 eller efter aftale på mail@saralubich.com eller 28387879


I en spænding mellem fotografi, tryk, maleri, skulptur, tekstil og installation arbejder Hrafnhildur Halldórsdóttir, Rebecca Krasnik og Sara Lubich med tid, natur og krop i et eksistentielt perspektiv. Essens, tid, proces, sensibilitet, forandring, dystopi og håb er de hovedfortællinger, som værkerne ansporer til. c4 projects sættes aktivt i spil med værker, hvor beskueren fyldes med følelser og blikke på vores liv og verden i dag.
Hrafnhildur Halldórsdóttir (f. 1973) undersøger tilfældighedernes spil i sine abstrakte malerier, tekstil-baserede skulpturer og installationer. Undersøgelsen baserer sig på en interesse i det intuitive og det improviserede inden for en forudbestemt ramme. Den hårfine balance mellem intention og tilfældighed, struktur og frihed og ikke mindst tid og proces bliver sat på spidsen i hendes arbejdsmetode. Hrafnhildur Halldórsdóttir er oprindeligt fra Island og har en BA og MFA fra Glasgow School of Art. Hun er nu baseret i København.
Rebecca Krasniks (f. 1987) arbejde er en undersøgelse af de billeder vi omgiver os med, og de teknologiske opfindelser, der har ændret hvordan vores verden er repræsenteret igennem dem. Hendes arbejde udfolder sig på tværs af medier fra fotografi, video, og animation, til tekst, kunstnerbøger og skulpturelle installationer. Hun har en MFA fra School of Visual Arts i New York og en BA i fotografi fra University of Westminster i London og er i dag bosat i København.
Sara Lubich (f. 1984) arbejder primært med fotografi, tryk og installation, og kredser om eksistentielle spørgsmål i det konkrete og abstrakte. Inspirationen findes i menneskets indre rum såvel som de fysiske rum, som mennesker skaber. Hvilket knyttes til at undersøge naturfænomener og jordens materialitet. Sara Lubich er bosat i København og er uddannet fra Fatamorgana, Danmarks Fotografiske Billedkunstskole og har en kandidatgrad i kunsthistorie fra KU.
I løbet af udstillingsperioden skaber kunstnerne en tryksag, som udgives på udstillingens sidste dag i tidsrummet 14-17.
Udstillingen er støttet af Københavns Kommune, Rådet for Visuel Kunst, Vesterbro Lokaludvalg, Statens Kunstfond, 15. juni Fonden og Augustinus Fonden.
___________________________________________________________________________
Now, beyond, after
An exhibition by Hrafnhildur Halldórsdóttir, Rebecca Krasnik, and Sara Lubich
Opening: April 28th, 5-8 PM
finissage: May 27th, 2-5 PM
Exhibition period: April 28th – May 27th, 2023
Opening hours: Thursday – Saturday 2-5 PM or by appointment at mail@saralubich.com or 28387879
Welcome to the opening of the exhibition Now, beyond, after by Hrafnhildur Halldórsdóttir, Rebecca Krasnik, and Sara Lubich.
In a tension between photography, print, painting, sculpture, textile, and installation, Hrafnhildur Halldórsdóttir, Rebecca Krasnik, and Sara Lubich work with time, nature, and the body from an existential perspective. Essence, time, process, sensibility, change, dystopia, and hope are the main narratives that the artworks evoke. c4 projects are actively engaged with works which aims to evoke emotions and encourage reflection on our lives and the world today.
Hrafnhildur Halldórsdóttir (born in 1973) explores the play of chance in her abstract paintings, textile-based sculptures, and installations. Her investigation is based on an interest in the intuitive and improvised within a predetermined framework. Her working method exposes the delicate balance between intention and chance, structure and freedom, and, above all, time and process. Hrafnhildur Halldórsdóttir is originally from Iceland and has a BA and MFA from the Glasgow School of Art. She is currently based in Copenhagen.
Rebecca Krasnik (born in 1987) examines the images that surround us and the technological inventions that have changed how our world is represented through them. Her work spans across media, including photography, video, animation, text, artist books, and sculptural installations. She has an MFA from the School of Visual Arts in New York and a BA in photography from the University of Westminster in London. She currently resides in Copenhagen.
Sara Lubich (born in 1984) primarily works with photography, print, and installation, focusing on existential questions in the concrete and abstract. Her inspiration comes from both the human inner space and the physical spaces that people create, including exploring natural phenomena and the materiality of the earth. Sara Lubich resides in Copenhagen and holds a degree from Fatamorgana, the Danish School of Photographic Art, and a Master's degree in art history from the University of Copenhagen.
During the exhibition period, the artists will produce a printed matter that will be released on the last day of the exhibition from 2-5 PM.
The exhibition is kindly supported by Copenhagen Municipality, Rådet for Visuel Kunst, Vesterbro lokaludvalg, the Danish Arts Foundation, 15. juni Fonden and Augustinus Fonden.