Writing Sound. One Hundred Drawings
En soloudstilling af Laila Svensgaard
Fernisering: Fredag d. 16. februar kl. 16-20.
Udstillingsperiode: 17. februar – 3. Marts, 2018
Åbningstider: Torsdag, fredag og lørdag kl. 15-18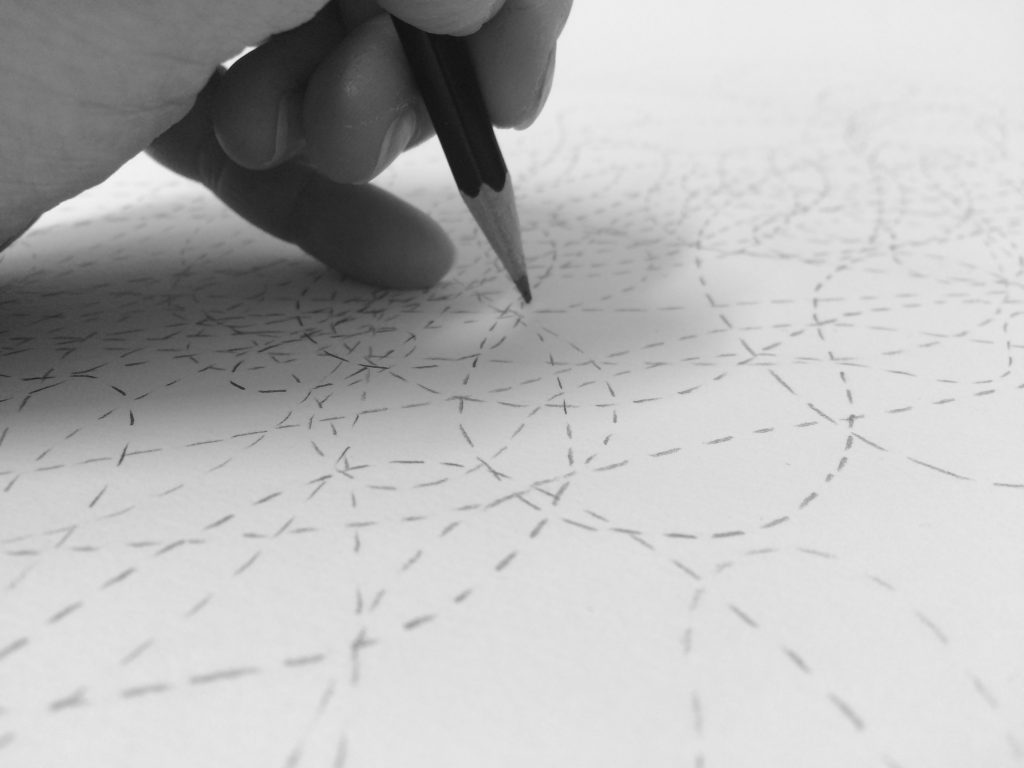 Writing Sound, One Hundred Drawings er et performativt tegneprojekt, der blev skabt over en syv måneders periode fra august 2016 til februar 2017. Laila Svensgaard tegnede en tegning hver dag i et hundrede dage. Hun tegnede med lukkede øjne til et stykke vikårligt lyd. Den lyd hun valgte at tegne til bestemte længden af den tid, hun tegnede. Tegningerne er translitterationer af lyd, og kan ses som seismografiske optegnelser, der dokumenterer det hverdags indtryk, som lyd er. Det er blindtegninger og de er alle tegnet ens men fremstår vidt forskellige på baggrund af den tid og lyd, de er tegnet til.
Writing Sound, One Hundred Drawings er meditative tegninger der undersøger og manifesterer en daglig gentagen handling. Tegningerne har sin grund der hvor sanserne mødes, og materialiserer det diskursive polare spændingsfelt, der ligger imellem det fysiske og det efemeriske. Tegningerne befinder sig i rummet imellem det sanselige konkrete og det transcenderende imaginære.
Laila Svensgaard (født 1974) bor og arbejder i København og er uddannet med en BFA fra Central St. Martins College of Art & Design i London og en MFA fra Malmø Kunstakademi, Sverige. Hun arbejder med foto, tegning, lyd og performance. Svensgaards værker handler om perception og tid. Mange af hendes værker har gentagelse og repetition som form og metode og relaterer sig til daglige optegnelser og registreringer. Hendes kunst har ofte et poetisk og eksistentielt udtryk som understreges af hendes minimalistiske tilgang til emne og materiale.
//English//
Writing Sound. One Hundred Drawings
A soloexhibition by Laila Svensgaard
Opening: Friday the 16th of February 4-8 pm.
Exhibition period: 17th of February – 3rd of March, 2018
Opening hours: Thursday, Friday and Saturday 3-6 pm.
Writing Sound, One Hundred Drawings is a performative drawing project by the artist Laila Svensgaard. Svensgaard drew one drawing a day for one hundred days during a seven Month period from August 2016 to February 2017. She drew with her eyes closed, whilst listening to a piece of sound she had randomly chosen. The length of sound decided the length of time she would draw each day. The drawings are a transliteration of the sound she listened to, and can be viewed as seismographic recordings, documenting the daily impression, that sound is. They are Blind drawings and they have all been identically drawn but they appear variably different because of the different factors of time and sounds they are made to.
Writing Sound, One Hundred Drawings are meditative drawings, which examines and manifests the daily repeated action of listening to sound. The drawings take their point of departure in the meeting of the senses. They materialize the polarities of the discursive tension between the physical and the ephemeral. The drawings address this contemplative space that lies between the sensual concrete and the transcendental imaginary.
Laila Svensgaard (born 1974) lives and works in Copenhagen. She holds a BFA from Central St. Martins College of Art and Design, London and a MFA from Malmö Art Academy, Sweden. She works primarily in photography, drawing, sound and performance. Svensgaard's art deals with perception and time. Much of her work is centered on repetition and the serial in form and method and relates itself to diary recording and registrations. Her art often has a poetic and existential focal point, which is emphasized by her minimalistic approach to the subject and her use of materials.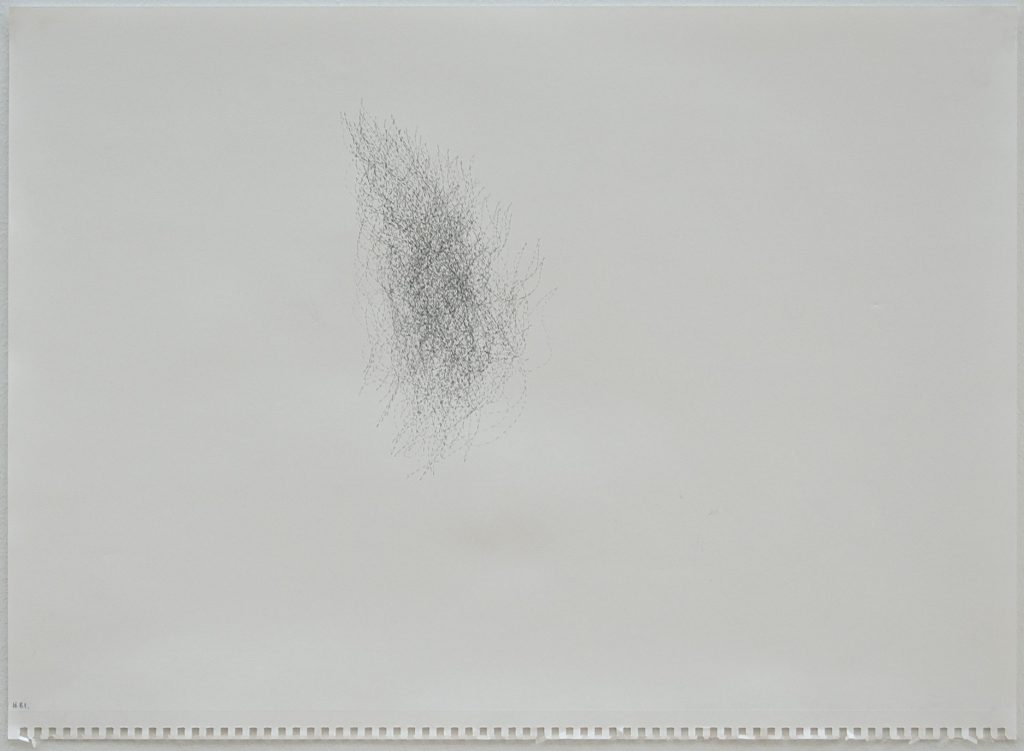 Fotodokumentation // Photo documention
All photos by Laila Svensgaard, 2018